My Dad & Me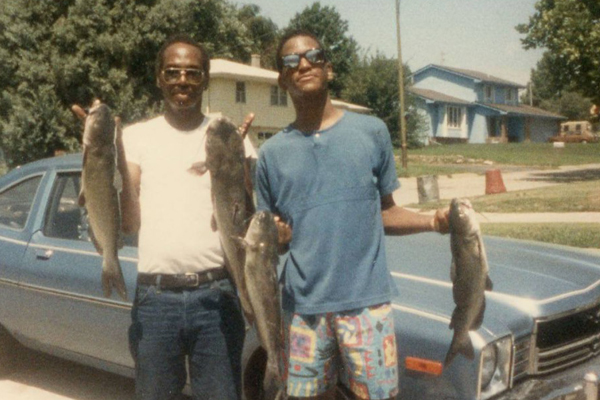 I still remember like it happened yesterday: The day I got hooked on fishing and became an addict. I could not have been very old because I was fishing with the Zebco 202 spin cast combo that Santa Claus dragged down the chimney. That day of destiny, my dad took me fishing at Desoto Bend Lake which borders both Nebraska and Iowa. I remember him showing me how to put sweet corn on a hook and instructing me to cast the rig to a certain spot. I can vividly remember putting the pole in a make-shift rod holder made out of a tree branch.
He Showed Me How To Fish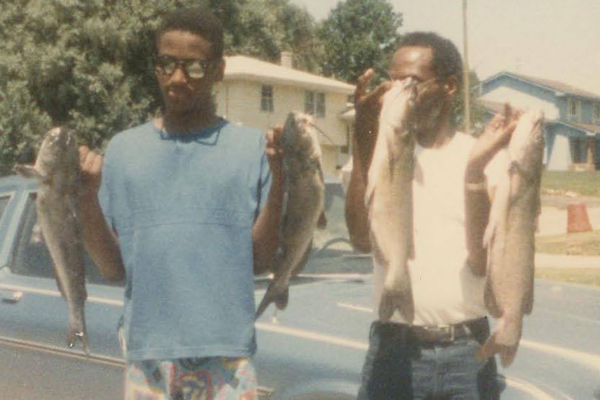 In less than a minute my pole danced and bent over. My dad began to shout with excitement and he motioned me to take hold of the rod and reel the fish in. I grabbed the pole and fought that fish with all my might. Other family members were fishing with us so I knew this was an opportunity to make my dad proud. The feeling of that fish pulling against the rod was a better feeling than going to the candy store. 2 minutes later I had my fish: a humongous carp to a child's young eyes. I estimate now that fish to be 10-12 lbs.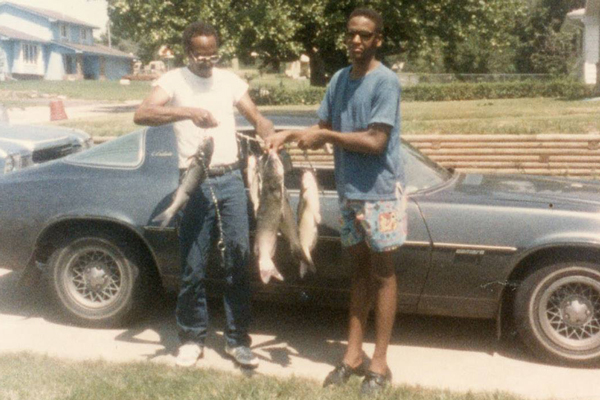 It is the tug of the line and the ensuing fight that drugs a fisherman into a euphoric addiction. I believe every child should experience this thrill. Every child should have a dad that takes them into the great outdoors and shows them there is more to life than television and game consoles. Unfortunately many kids have absent dads. It breaks my heart to know that some of these kids will never get a chance to fish. I thank God I had a day who appreciated fishing. My dad was not perfect and he made many mistakes, but he was always there for me and he took me fishing every chance he had.