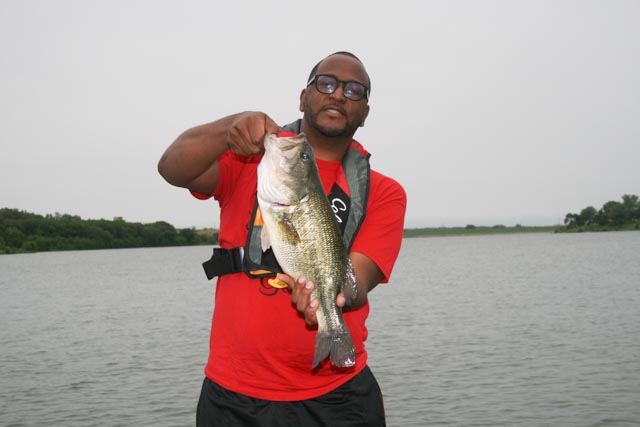 Catfish is the main species I fish for, but sometimes I will fish for largemouth bass. For me bass fishing is easier than catfishing because I don't have to worry about bait and many of the city lakes near my house have nice size bass. I mainly use a light spinning rod with 8lb test line. I pair that with some sort of shallow diving crank bait and normally catch 2-3 nice size bass rather easily. I don't put too much thought into bass fishing I simply go to Wal-mart and buy crank baits out of the clearance section. When I catfish I am thinking a 60 pound flathead or a 50 pound blue and that is going to take some special equipment. Bass fishing is way easier and cheaper. I prefer the complexities of catfishing. Anyone can catch a decent bass with average equipment, but catching a big catfish takes a little more work. Yes I am biased.
Catch, Picture & Release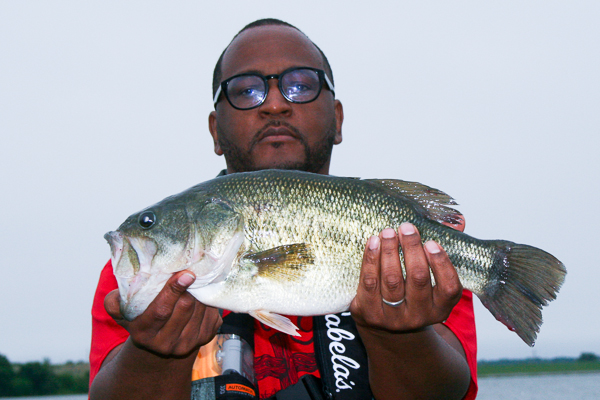 The bass in this picture was caught at Cunningham Lake in Omaha, NE. There are several rock barriers they put in the lake to alleviate eroding and you really need a boat to fish them. I was casting right up against the rocks and working the crank bait slowly to the boat. This fine specimen pounded the lure right at the boat and I quickly took a picture and the fish was released to fight again. Remember I am 100% catch, picture & release because I want my children to have the same opportunity. I do make an exception for fish I use for bait. I will catch a bluegill and use it for cut bait in the Missouri river.
Another Cunningham Bass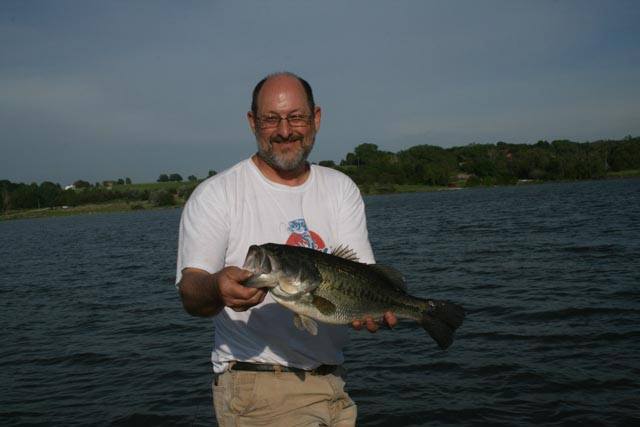 My friend caught this bigger bass in Cunningham also. If my recollection serves me right it was on shallow diving crank bait that had a crawdad/crayfish pattern on it. As always this fish was released. Hopefully if it is caught again it will be given grace.