I catch a lot of turtle in the river. I won't lie when I am pulling them out I think it is a snag of some sort. I always cut the hook and let them go.
Common Snapping Turtle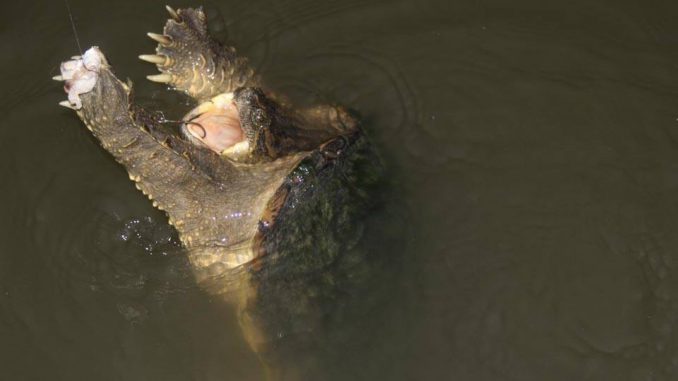 I caught this turtle behind a wingdike in the shallow flats. I was checking my bait and as I started to reel it in I though to myself "I must have hooked a log or something". When it came out the water I knew it was a snapping turtle and I knew it was not happy. I just cut the line as close to the hook as I could and it went on it's merry way. I need all my fingers to write this blog.
Spiny Softshelled Turtle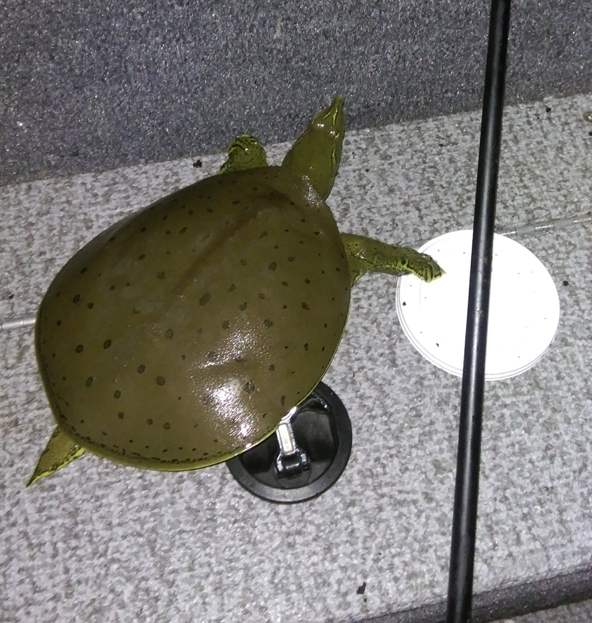 I caught this Spiny Softshell Turtle on the tip of a wingdike on a night crawler in very shallow water. Minutes later I caught a much larger one with bait shrimp. The 2nd one felt like a fish and I got all excited and was slightly disappointed that it was only a turtle. I cut the hook and let it go.